Bet Your Life
A downloadable game for Windows and Android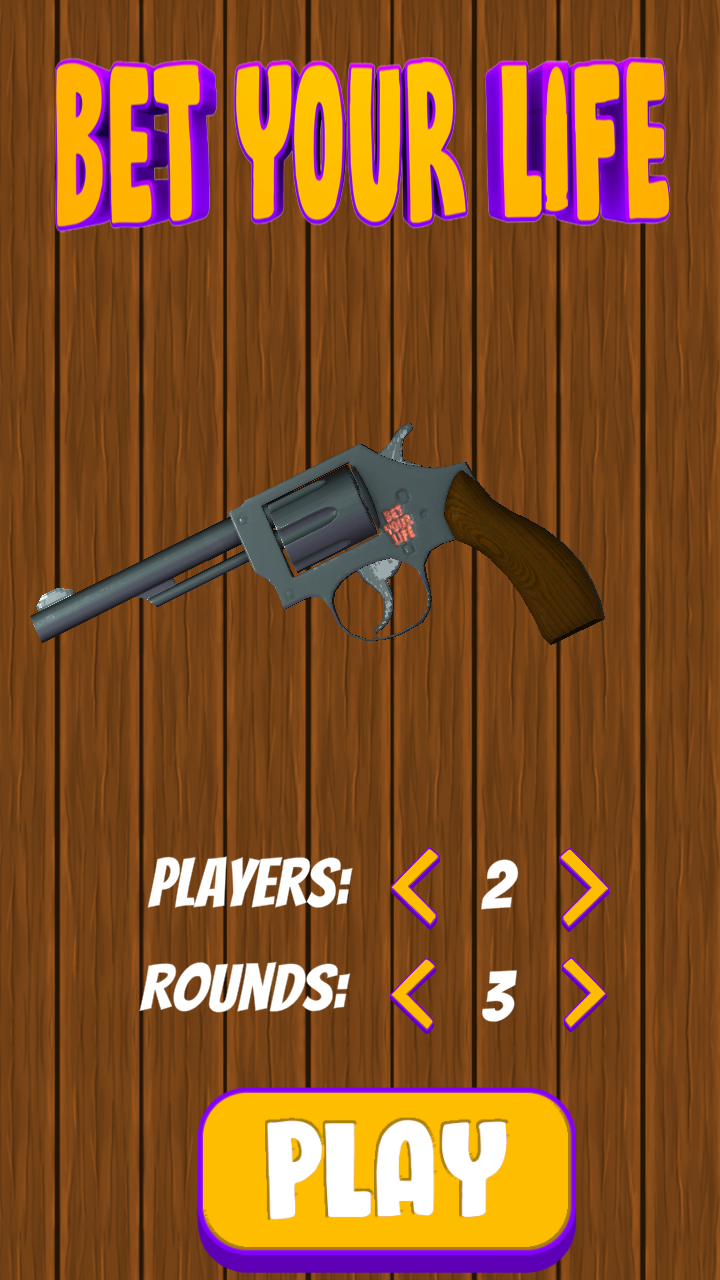 Hi!
Me and 3 of my friends gathered around to participate in this gamejam. This is actually our first Ludum Dare gamejam. We decided to make a russian roulette kind of party game as the subject of this event is "Your life is currency". The game will be launched on android devices (with +5.0 android). In case you wanted to try it out it will be available to download .apk file. PC version will be android port if trying it out before you install it on your phone seems more convicing. Each player (from 1 to 8) gets his own revolver and uses it to bet his life. The one who stays alive and is the richest one is the winner. It is your life, that you use as money and well… life!
We created all the graphics including 2d art and 3d models. For music and sound effects, we used gamesounds.xyz
TEAM:
Kamil Florek - 2d artist
Tomasz Szymczyk - 3d artist/Teaser Creator
Krzysztof Tomaszek - Game Designer/Programmer/Teaser Director
Dariusz Wójcicki - Game Designer/Programmer/Teaser Assist
Like I said, this is our first done project so any comments and constructive criticism are much appreciated!
Thanks a lot and have a great time!!!
SCREENSHOTS: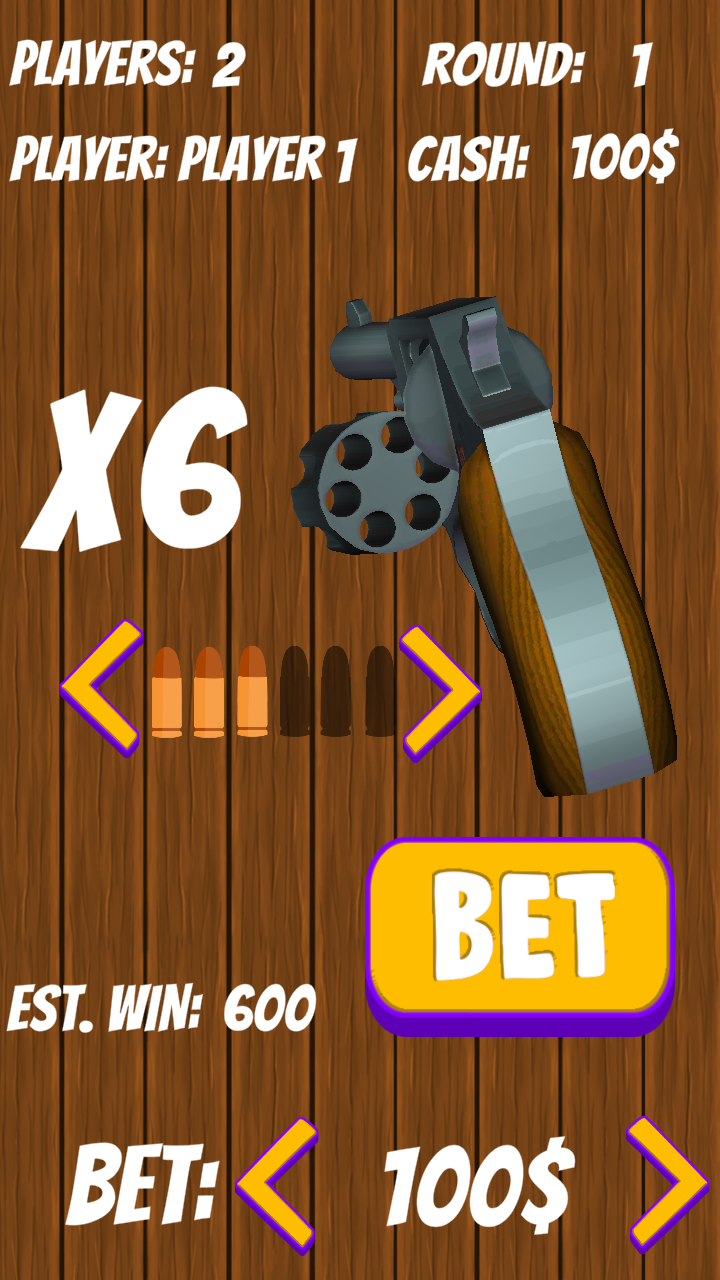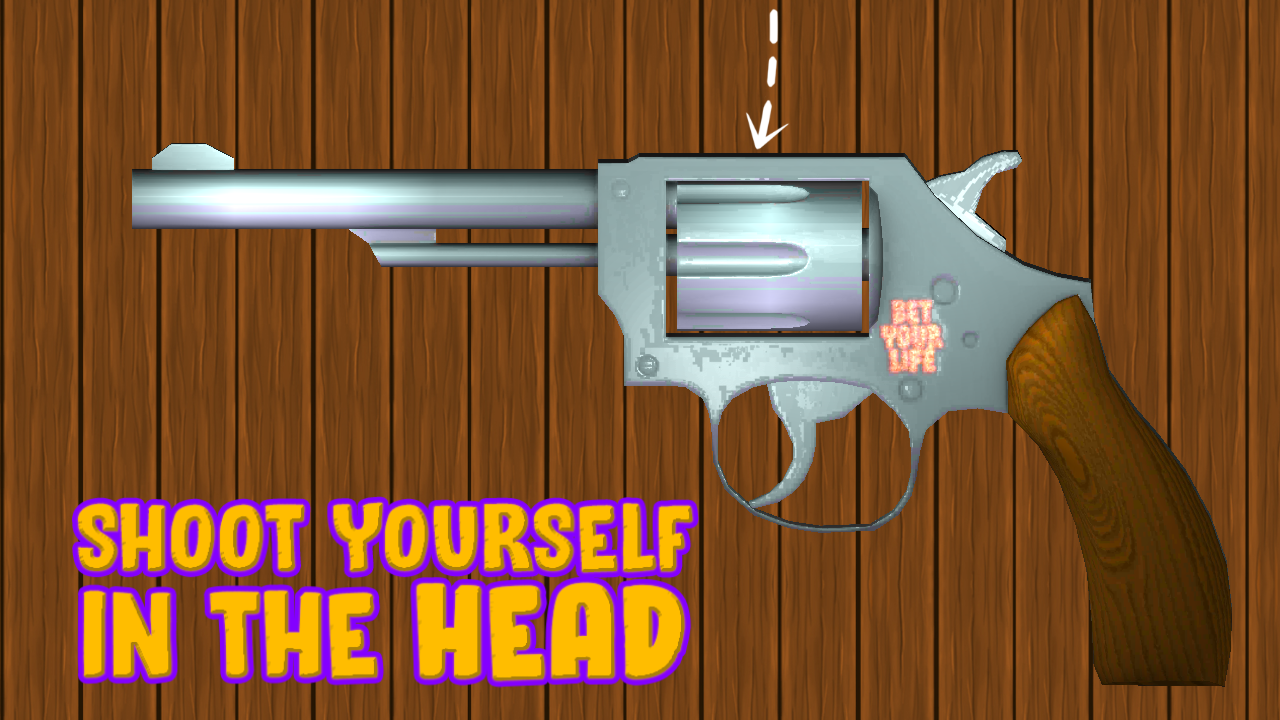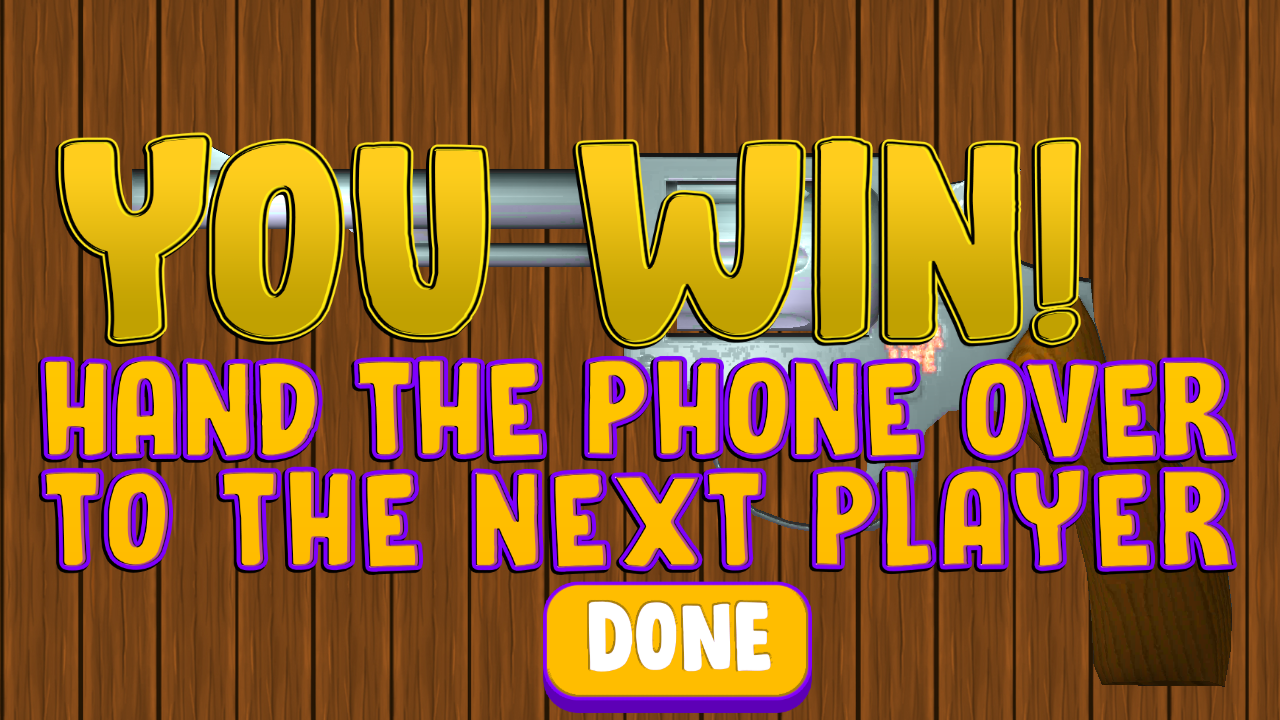 TEASER:
We created a short teaser for our game and uploaded it on YouTube.
Download
Click download now to get access to the following files: